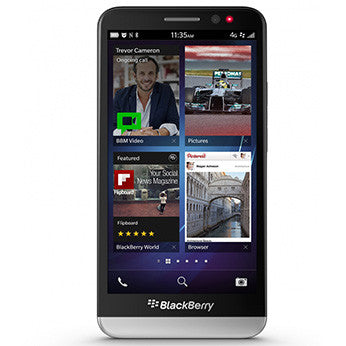 BlackBerry Z30 Screen Replacement Service (Black)
If you're still in love with your BlackBerry or just love to support a Canadian underdog we've got the perfect screen replacement for you.  Don't be afraid to show your love for BlackBerry as everybody else around you has iPhones and Notes. So make sure your BlackBerry is in tip top shape with our Z30 screen replacement service. 
All Z30 screen replacements are BlackBerry Original.
Payment can be made online or in person upon pickup (cash, debit or credit).  If you purchase a screen repair online, please contact us to setup a time to drop off your phone otherwise we'll contact you as soon as we check our email.  All repairs come with a 2 year warranty excluding cracking your screen again or from liquid/heat damage.  Screen replacements for the Z30 can usually be done in 2.5 hours.