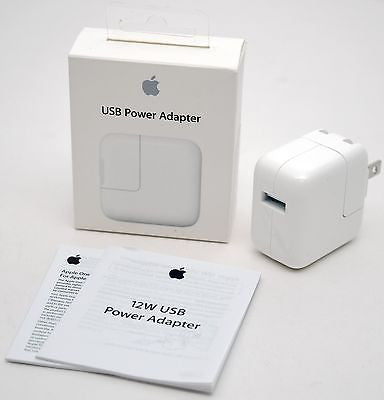 12W Apple USB Power Adapter
Use this USB power adapter with your authentic apple charging cable to quickly charge up your devices in twice the time  compared to a standard 5W power adapter that you got with your new iphone.  
All apple devices including iphones are compatible with this adapter.
Local Barrie pickup only.